Meet Our Team
Our community has the greatest staff members around, whose daily desire is to make TODAY a wonderful day for our residents. As energetic as they are fun to be around, our staff at Parkview on Hollybrook really enjoy working together! After all, when working together is fun, the joy is contagious! The energy created by our team is what breathes life into our community… and what a difference we make! We live for the opportunity to make our residents feel noticed and special.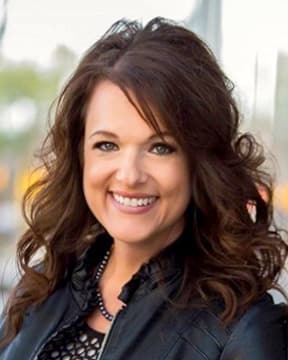 Amy Morton, Executive Director
Amy serves as the Executive Director of Parkview on Hollybrook and is responsible for directing the day-to-day operations. With over 20 years of experience in health care management, marketing and operations, Amy provides our community with a wealth of knowledge, innovation, leadership, a proven success record, and a genuine compassion for the generation we serve.
"It's a privilege to care for those who have cared for us," says Amy. "Our elders continue to grow and learn. Their lives are filled with possibilities and each day they are creating their legacy. The opportunity to share in these most precious times infuses my heart with joy!"
Stacy Duncan, Marketing Director
Stacy leads Parkview's marketing team. With over 14 years of marketing experience, her career in senior living marketing began in 2013 and she immediately found her passion. Stacy loves connecting with family members to help with their decision on which of our communities may best fit the needs of their loved one.
Stacy has a great amount of respect and knowledge for the vital role each member of our team brings to the community. She sees each day as an opportunity to make a difference in the lives of those we serve. "There is no truer statement in senior living than, our Residents do not live in our workplace, we work in their home," says Stacy.  "We work for an amazing company that allows us to think outside the box to enrich the lives of those whose paths we cross daily.  It is definitely a blessing."
Scott Springer, Resident Services Director
Meet our Mr. Fun & Games, Scott Springer. Our Resident Services Director takes great joy in building into the lives of our residents by providing enriching activities that strengthen bodies, stimulate minds and satisfy the curiosities that expand a sense of purpose and nurture the growth of spiritual well-being.
Scott is a servant who leads by example. He recognizes that our seniors deserve to live lives that are vital and vibrant. Also, in memory of his own parents, he "treats others as you'd wish to be treated."
In his spare time, Scott enjoys re-purposing old/antique furniture. He loves to give something old or discarded a new look and useful purpose.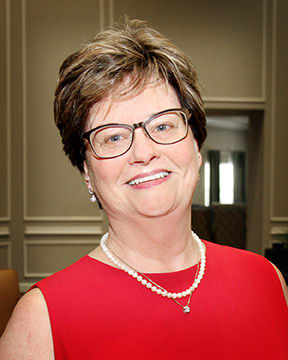 Janice McFadden, Resident Care Director
As the top priority at Parkview on Hollybrook, our outstanding resident care team is led by Janice McFadden. With an education background that includes a Master of Science in Nursing with an emphasis in nursing administration, Janice has over 35 years experience working in acute hospital nursing management, leadership and most recently as CNO for a rehabilitation hospital.
Recognizing that today's geriatric population is faced with challenging new issues based on family disintegration and increased cost of living, Janice saw an opportunity to make a difference in senior's lives. She describes her responsibilities as listening to residents, families and staff, thereby allowing her to develop processes and care models that enhance the lives of everyone in our community.
Away from work, Janice says spending time with her eight grandchildren and eight great-grandchildren brighten her world.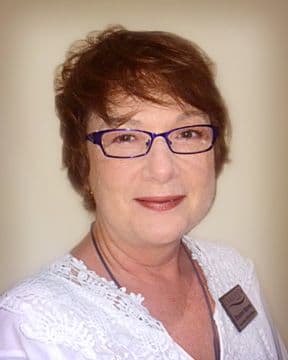 Sharon Morris, Business Office Director
Saying she treats everyday as a new day and another chance to be better than the day before, Sharon Morris is in charge of "all things financial" at Parkview on Hollybrook. Our Business Office Director has a wonderful background in financial services, having worked for a large group of doctors in the Dallas area, handling billing, collections and training.
Sharon loves working with seniors and embraces Parkview on Hollybrook's role to provide a safe, comfortable home with a social experience for seniors who may otherwise be lonely and isolated. Although her job is demanding, Sharon always enjoys taking time to spend with our residents. "I'm never too busy for them," she says with a smile.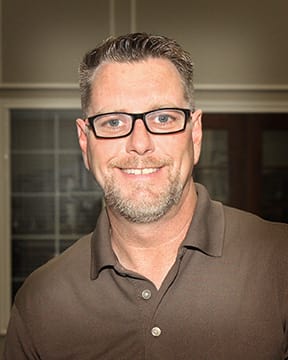 Larry Smith, Facilities Director
As our Facilities Director, Larry enjoys keeping things running smoothly for our Parkview on Hollybrook family. With over 16 years in the health care industry, Larry has gained the inside track with his knowledge in Life Safety and industry standards. "Resident safety is always my number one concern," says Larry. "Making sure I meet customer service requests timely, the facility is properly maintained, and cleanliness are my minimum standards for excellence in quality."
As a Longview native, Larry enjoys sharing stories of Longview history with residents.